Show Tune Showdown 2024
Tone Cluster is delighted to be hosting the 17th edition of Show Tune Showdown™!
Show Tune Showdown™ combines musical theatre performances and team competition. It's a unique blend of the best of Broadway, musical trivia similar to Name That Tune with loads of Broadway glitz thrown into the mix.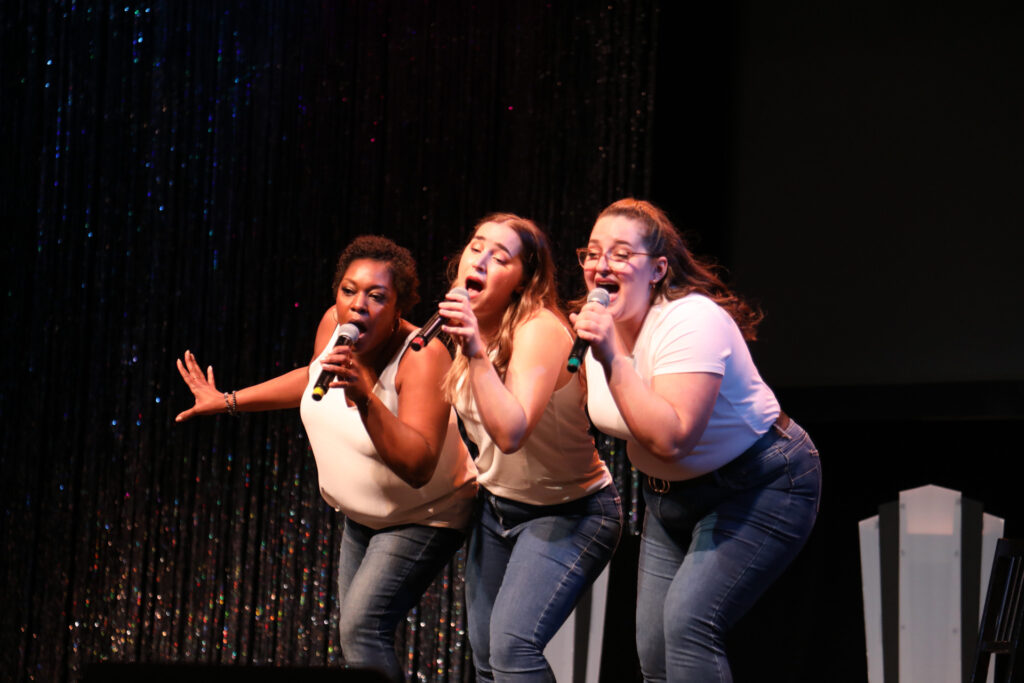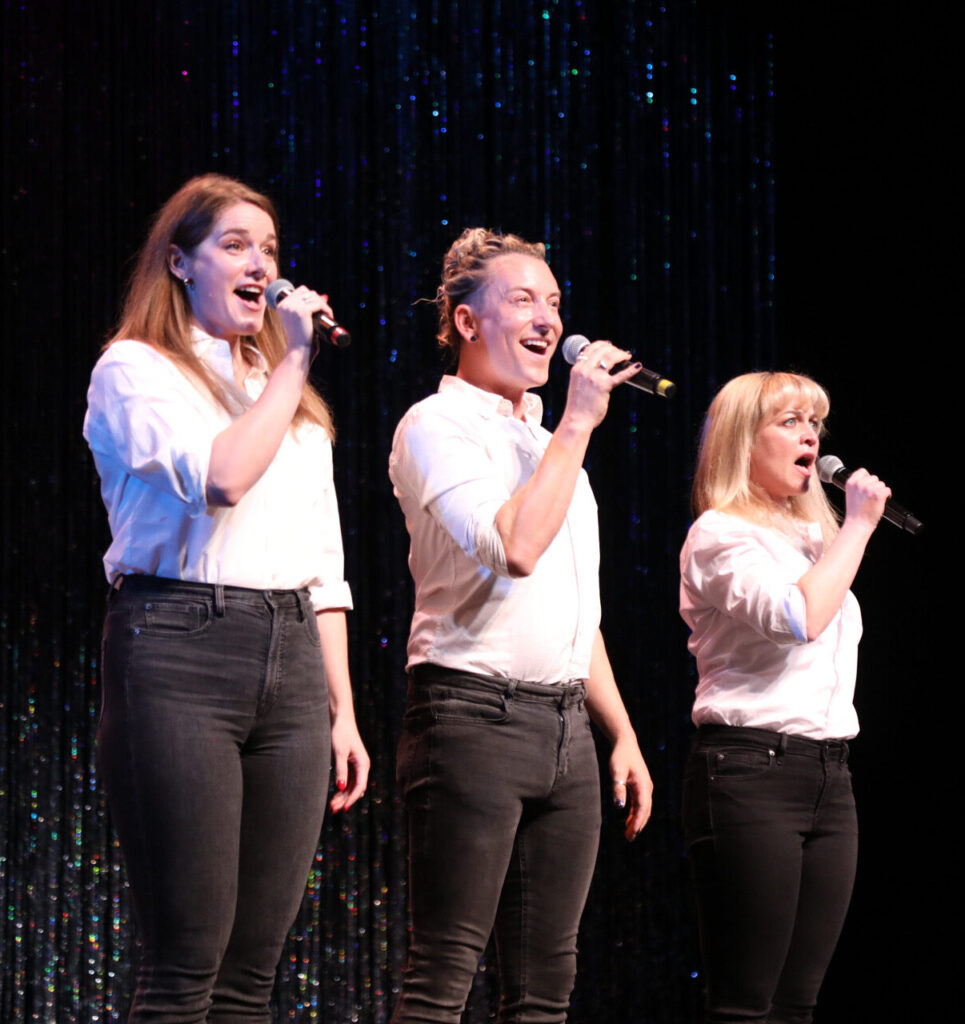 Three teams of four singers representing different arts organizations sing a selection of Broadway or off-Broadway show tunes in front of three local celebrity judges. The team garnering the most points receives the grand prize of $1,000 for their organization. Each team prepares two tunes to sing for the judges and audience and is awarded up to 10 points from each judge for their efforts. Teams earn additional points in "showdown rounds" by correctly guessing the names of show tunes and performing them unrehearsed on the spot.
With points earned for fabulous performances, and strong knowledge of trivia, it's often hard to know who will win this competition until just before the closing curtain. Other elements include an opening number by host queer choir Tone Cluster, conducted by Deirdre Kellerman, an audience showdown round, a closing singalong, and  combine these elements with our fabulous emcee Jesse Reynolds, Show Tune Showdown™ has all the ingredients for an unforgettable show.
---
Since its debut in 2005, Showtune Showdown™ has become one of Ottawa's largest LGBTQIA2S+ -sponsored cultural events and a must-see for musical theatre lovers in Eastern Ontario and West Quebec. The Show Tune Showdown™ concept has been so successful it has spawned licensed productions in Minneapolis, NYC, and Kansas City and was a blockbuster entertainment event at the GALA Choruses International Choral Festival in Denver, Colorado
---
We'd love to hear from you!