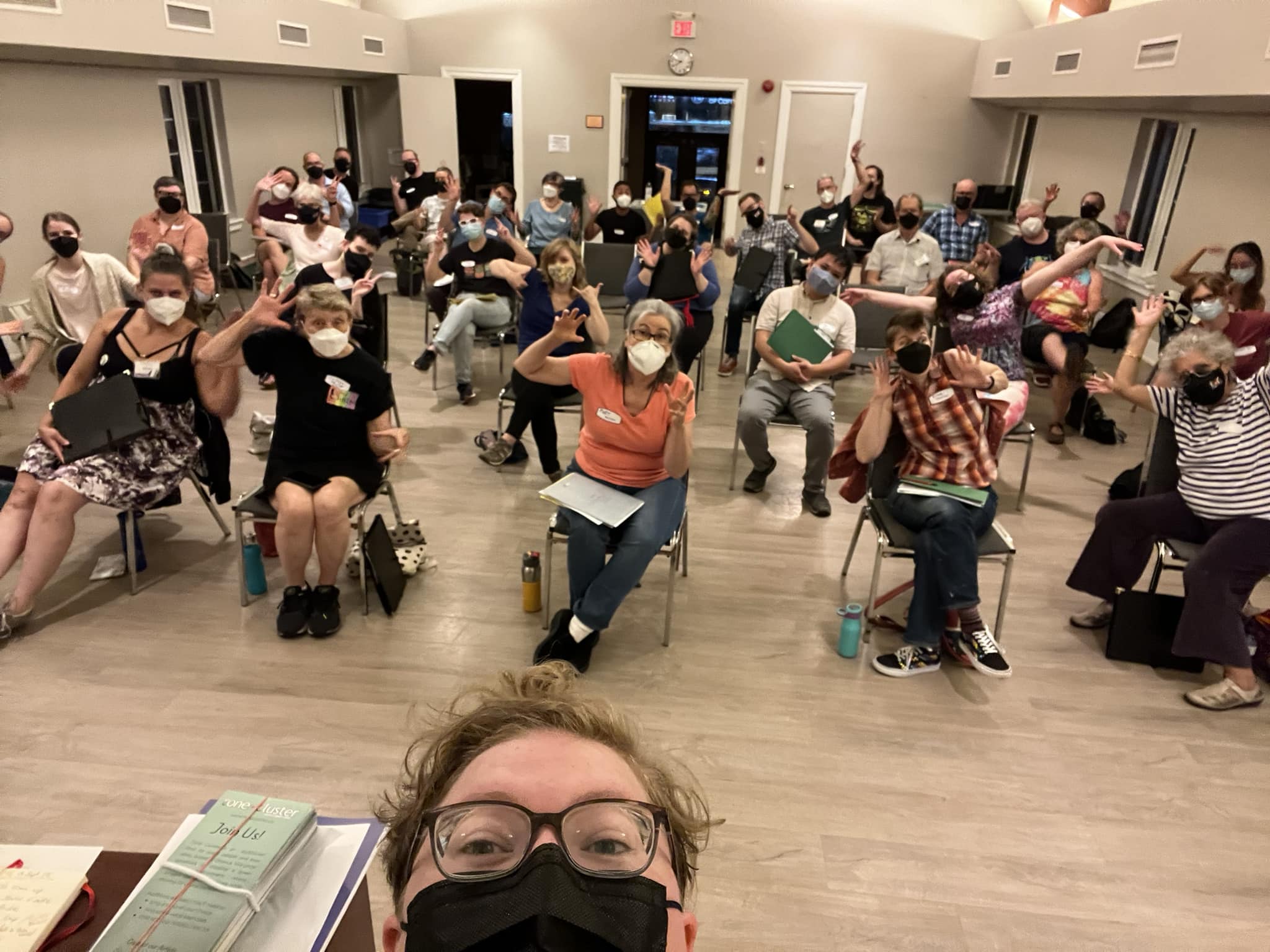 Join Us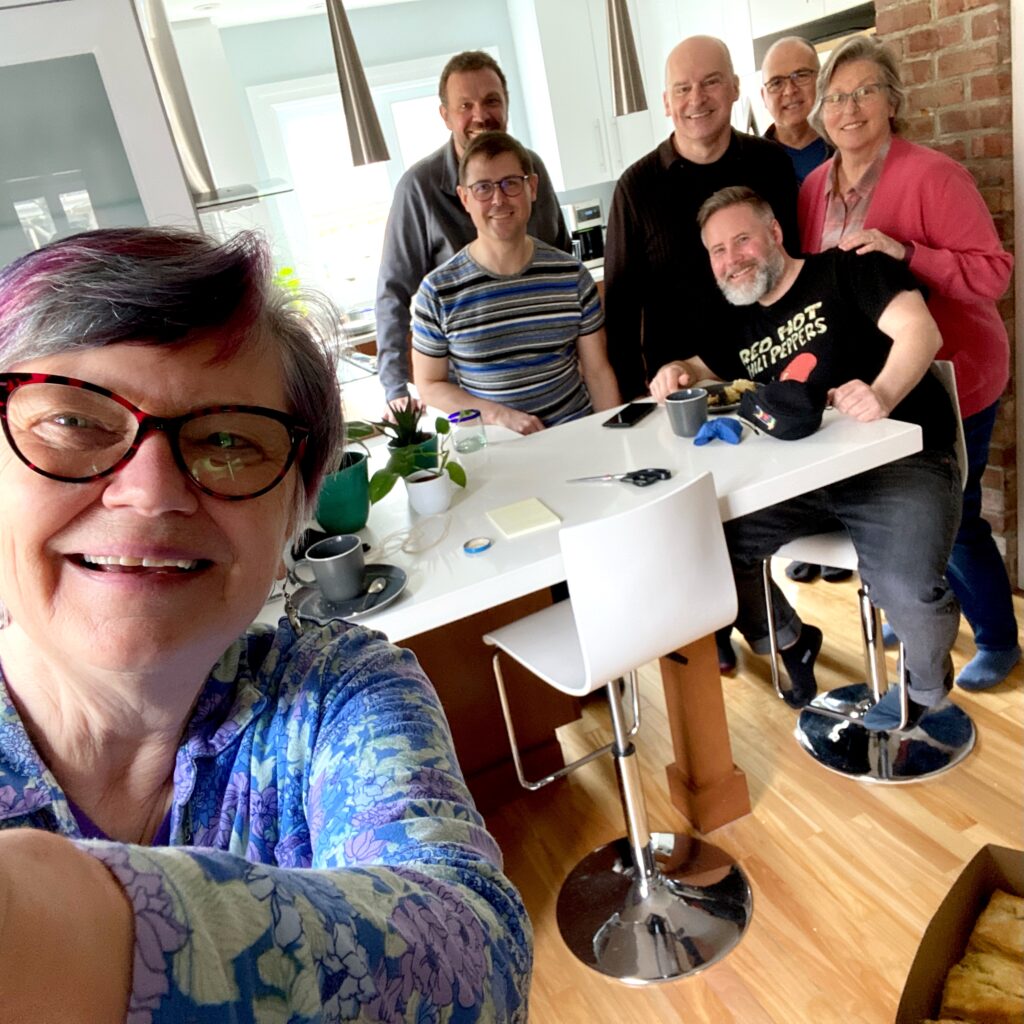 For many of us, being a member of Tone Cluster has been a life changing experience. Our choir members come from all age groups, backgrounds, orientations, and gender identities. Singing with a strong choir that speaks of our own stories and experiences is very powerful.
Auditions are held in late August of each year. Auditions for the 2023/24 season are now closed. Thanks to everyone who auditioned! 
---
"Everyone is just accepting and it makes you feel comfortable"
---
Frequently Asked Questions
How Do I Audition?

If you are thinking of becoming a singing member, we'd love to meet you! There are two parts to our audition process:

Song: Choose a short song (or an excerpt) from any style. You can choose to sing at the meeting or record it and send it in advance.
Meeting: You'll meet with our artistic director to do a few vocal exercises, ask questions and chat about the season. This can be done on Zoom or in-person.

We'd love to meet you… during audition season

Interested? Contact our Artistic Director to set up an audition: deirdre.kellerman@gmail.com
How Many Performances Are There Per Season?

Tone Cluster typically performs three concerts in a season. The choir also hosts a special fundraising event called Show Tune Showdown™. All members are expected to be available for each of these events.
When/Where Do You Rehearse?

Rehearsals are on Monday evenings from 7:30-9:30 between September-June. We also have sectionals throughout the year, led by volunteer section leaders and usually held at someone's home. This is a great opportunity for both socializing and practicing! Members are expected to attend all rehearsals and abide by the attendance policy.
What Are the Membership Dues?

Membership fees are $250 per season (September-June). We offer payment plans and subsidies for those needing financial support.
What Are the Volunteer Duties of Being in Tone Cluster?

Tone Cluster could not exist without the dedication of our volunteers, including singers and members of our community! Every singer is expected to contribute some volunteer time to the choir. This could look like sitting on the board or a committee, writing grants, helping set up or tear down risers, participating in fundraisers, and more! Volunteer participation is particularly important at Showtune Showdown tm, our flagship fundraising event.
What Kind of Community Events Does Tone Cluster Participate In?

Each season, Tone Cluster participates in community events. We have sung at events hosted by Pink Triangle Services, EGALE, Canadians for Equal Marriage, Bruce House, the United Church, the St. Lawrence Stage, and the Tulip Festival to name a few. The choir generally receives invitations to sing during the course of the season. These opportunities are presented to the choir as they arise.
We'd love to hear from you!